Level:
43
Location:
Tasgalls Camp
Start:
Tasgall
Bestowal Dialogue:
'These hill-beasts are growing more and more dangerous. We have heard that their leader is a matriarch of their kind, secretive and cunning, who in turn serves the drakes. If we can lure out this beast-mother and defeat her, the other hill-beasts may be cowed or routed.
'We know that these beasts greatly prize roasted crawler-flesh. I would ask you first to hunt crawlers in the area, bring their flesh back to me to be roasted, and then take the meat out to the hill-beast lairs where we may draw out this mother of the beasts.
'Beware though -- while the crawlers are no great threat, the matriarch may be a foe beyond the power of any lone warrior to overcome.'
Background:
The strange hill-beasts have become a serious problem of late. It seems that they are ruled by a secretive matriarch who serves the drakes. If she can be defeated, perhaps the threat of the hill-beasts will fade.
Objective:


Walkthrough:
Objective 1
Collect crawler flesh[X]
Crawlers can be found in the general area not far north of Aughaire.
Hunt crawlers for their flesh and bring it back to Tasgall to be roasted.
Objective 2
Talk to Tasgall
Tasgall has roasted the crawlers you brought him. You can return to him to learn the next step in his plan to defeat the Beast-mother.
Objective 3
Place the roasted crawler-flesh in the hill-beast lair on the rock.
The rock in the hill-beast lair is at the entrance to the valley, not far north of Aughaire.
Tasgall has given you some roasted crawler-flesh, which you should bring to a certain rock in the lairs of the hill-beasts.
Objective 4
Kill the beast mother

Objective 5
Return to Tasgall
Having successfully defeated the Beast-mother, you should return to Tasgall's camp and speak with him.
Objective 6
Protect Tasgall from the Beast-lord

Objective 7
Speak with Tasgall
You have defeated the vengeful Beast-lord and saved Tasgall's life. Speak with him.
Related Quests:
Strange Beasts

Reward:
35s 84c
File:Gillin.JPG
Selectable Rewards: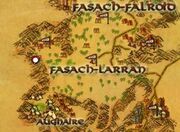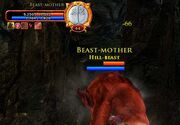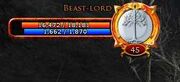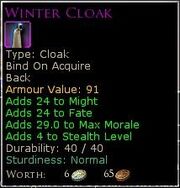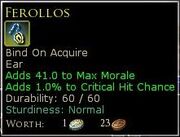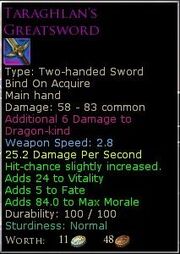 Ad blocker interference detected!
Wikia is a free-to-use site that makes money from advertising. We have a modified experience for viewers using ad blockers

Wikia is not accessible if you've made further modifications. Remove the custom ad blocker rule(s) and the page will load as expected.