Level:
05
Location:
Archet
Start:
Cal Sprigley
Bestowal Dialogue:
'While we seem to have made it through the worst with the Blackwolds, there is still one threat that my farmhands and I can't seem to silence.
'There is a great, vicious boar that lives somewhere to the east of my farm. His den is built in an old, rotting tree stump. Folks call him Old Bloodtusk, but I call him a nuisance! Always rooting for food near my hedge. He once broke through the hedge and gored a farmhand in my field.
'With all that is going on, it may seem a bit foolish, but that boar isn't right and is better dead than alive.'
Background:
Cal Sprigley is concerned about a particularly dangerous and aggressive boar living near a watering hole just east of his farm.
Objective:
Defeat Old Bloodtusk before he can bring further harm to the people of Archet.
Walkthrough:
Objective 1
Defeat Old Bloodtusk
Old Bloodtusk's den, which is built in a rotten, old tree stump, lies east of Sprigley's Farm.
Cal Sprigley has asked you to dispose of Old Bloodtusk before the boar can bring harm to anyone else.
Objective 2
Talk to Cal Sprigley
Cal Sprigley awaits your return at his farm, west of Old Bloodtusk's den.
At Cal Sprigley's request, you hunted and slew the great boar Old Bloodtusk. You should return to the farmer with news of your success.
Related Quests:

Reward:
90c
Selectable Rewards: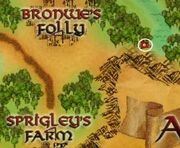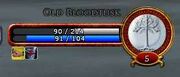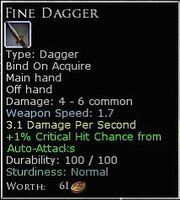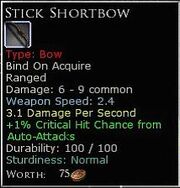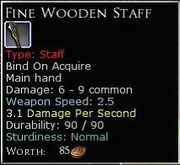 Ad blocker interference detected!
Wikia is a free-to-use site that makes money from advertising. We have a modified experience for viewers using ad blockers

Wikia is not accessible if you've made further modifications. Remove the custom ad blocker rule(s) and the page will load as expected.