Level:
03
Location:
Archet
Start:
Captain Brackenbrook
Bestowal Dialogue:
'I have been such a fool. With Calder Cob turned traitor, I do not know whom to trust anymore. How many more spies dwell among us?
'I would ask a favour of you. Go speak with my son Jon and ask for his help against the Blackwolds. Jon spends most of his time at the Hunter's Lodge to the east of Archet. From the town-gate, follow the road that wends to the east, and you will eventually make your way to the lodge.
'If you can sway my son's heart, I will reward you handsomely.'
Background:
Captain Brackenbrook has been estranged from his son, Jon, ever since they fought over the loyalty of Calder Cob. Captain Brackenbrook trusted Cob, while Jon had been suspicious of him. The orders you found proved Jon right.
Objective:
Find Captains Brackenbrook's son, Jon, at the hunter's lodge and inform him of the situation.
Walkthrough:
Objective 1
Talk to Jon Brackenbrook
Jon Brackenbrook can be found at the Hunter's Lodge that lies along the road east of Archet.
Captain Brackenbrook, uncertain of whom to trust, has asked you to speak with his son Jon and earn his aid. He promised to reward you handsomely if you succeed.
Related Quests:

Data Entered By: --Esteldir 14:19, 26 March 2007 (EDT)
Reward:
42c
Selectable Rewards: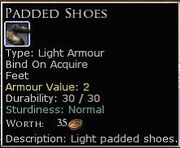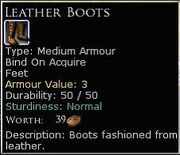 Ad blocker interference detected!
Wikia is a free-to-use site that makes money from advertising. We have a modified experience for viewers using ad blockers

Wikia is not accessible if you've made further modifications. Remove the custom ad blocker rule(s) and the page will load as expected.