Level:
02
Location:
Archet
Start:
Amdir
Bestowal Dialogue:
'While the wolves in this part of the Chetwood are not as fierce as others, they can still present a threat to an untrained warrior. I think it might be best if you train further before coming to Archet's aid.
'Fortunately, I have heard that an experienced (class type) has come to Archet to aid in her defence. That (class type) might just be able to help you improve your own abilities. I believe the (class type)) is up the slope, west of the training grounds near Archet's gate.
'Once you are through training, return to me here.'
Background:
Amdir recognizes that your skills, while significant, need improvement if you are to deal with the threats posed to Archet.
Objective:
Speak to the trainer allocated for your class.
Walkthrough:
Objective 1
Talk to either: Captain Edgar Standish, Loremaster Cuthbert Rook, Minstrel Tolman Gardner, Guardian Teal Saddler, Burglar Fastred Burrows, Hunter Darren Mills or Champion Aldred Cartwright depending on your class. The class trainers can be found west of Archet's training grounds.
Amdir suggested you train further before coming to Archet's defence.
Objective 2
Talk to Amdir
Amdir can be found outside The Mad Badger Inn in the centre of Archet.
Now that you have spoken to the more experienced (class type) and have learned new abilities, you should return to Amdir.
Related Quests:

Data Entered By: --Esteldir 13:56, 26 March 2007 (EDT)
Reward:
Rewards: 42c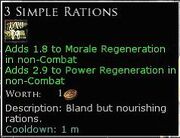 Ad blocker interference detected!
Wikia is a free-to-use site that makes money from advertising. We have a modified experience for viewers using ad blockers

Wikia is not accessible if you've made further modifications. Remove the custom ad blocker rule(s) and the page will load as expected.